Mobile Dog Pampering in Kensington
At Diva Dogs London, we provide mobile maintenance service across Chelsea, Kensington & Westminster. Contact us today to arrange an appointment.
Mini Groom
This Mini Groom is perfect for a little freshen up. 
With this package your pooch will receive:
 Cleansing of the face and ears
 Pad trim 
 Paw tidy-up
 Nail clipping
Maintenance Groom:
The Maintenance Groom Package is ideal for a complete pamper. With this package your dog will receive:
Full Shampoo & Blow Dry (inc. Brush Out)* 
Pad Trimming 
Ear Cleaning
Nail Clipping 
Paw Tidy Up 
Dog Cologne 
De-Shedding Groom
If your furry friend is looking a little shabby, don't worry! We have you covered with this perfect De-Shedding Groom. This would include:
Full Brush Out 
Matt Removal 
Shampoo 
Ear Cleansing 
Paw Tidy Up
Nail Clipping 
Dog Mask
Dog Cologne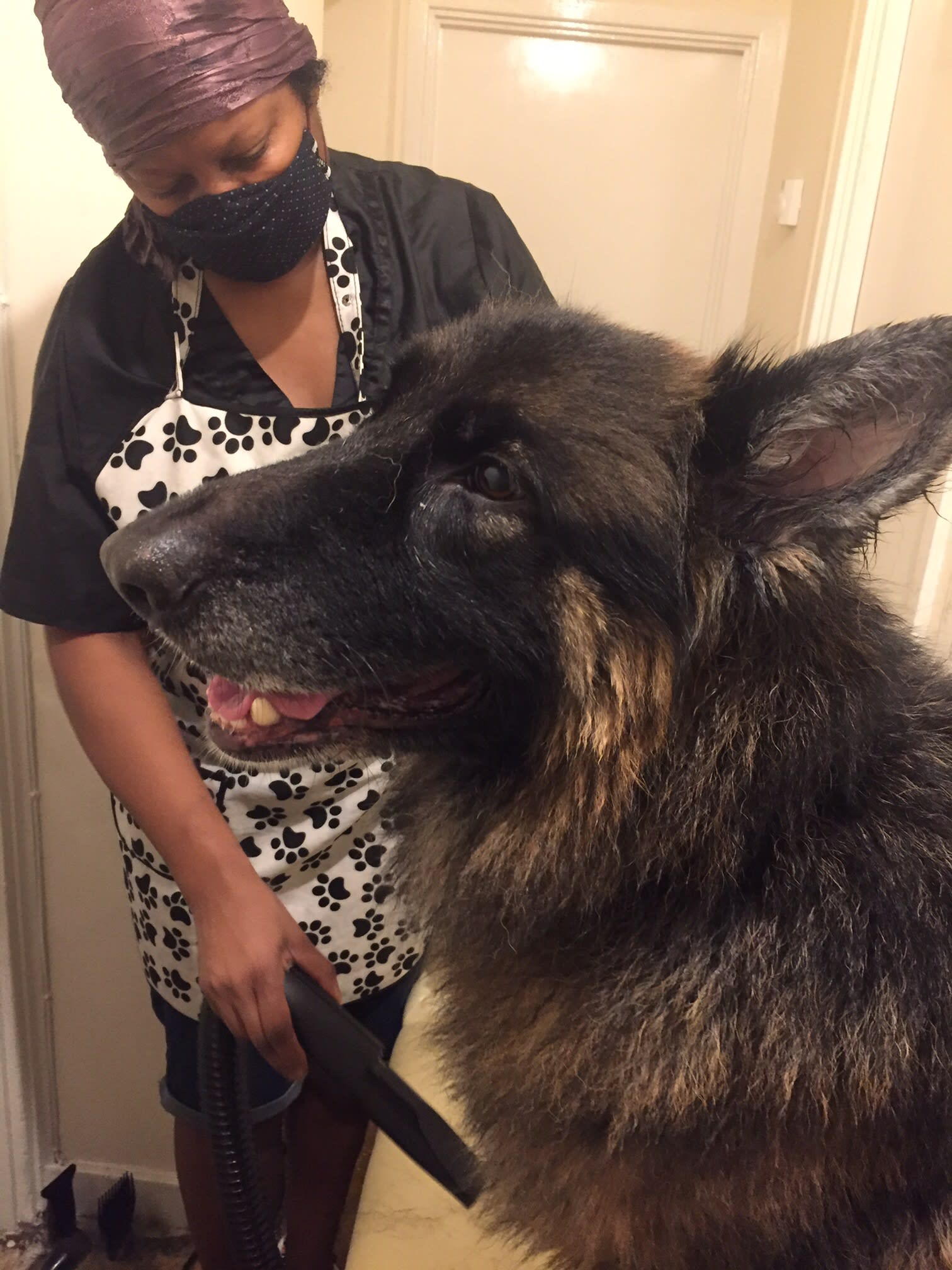 Bath Tuesdays
Extra Small Dogs - £20
Small Dogs - £25
Medium Dogs - £30
Large Dogs - £35
Extra Large Dogs - £40
XX Large Dogs - £45
Terms and Conditions - Diva Dogs London
1) To reserve your appointment, there is a £15.00 non-refundable deposit to be paid, this can only be rescheduled once, we accept all major card payments.
2) Dog day care packages available - please contact Diva Dogs London for more information
3) Pricing may vary based on the condition of the coat, and additional £5 per half hour spent on dogs with matted coats
4) For late arrivals over 10 minutes, we reserve the rights to refuse the groom
5) Call out fee's vary depending on post codes and times of day
6) 48hr Cancellation notice on all Dog Walking, Dog Daycare and Dog Sitting services. This is to allow one time rescheduled.
We Accept Payments from the following providers
For Mobile Dog Grooming Services In Chelsea
Contact Diva Dogs For More Information